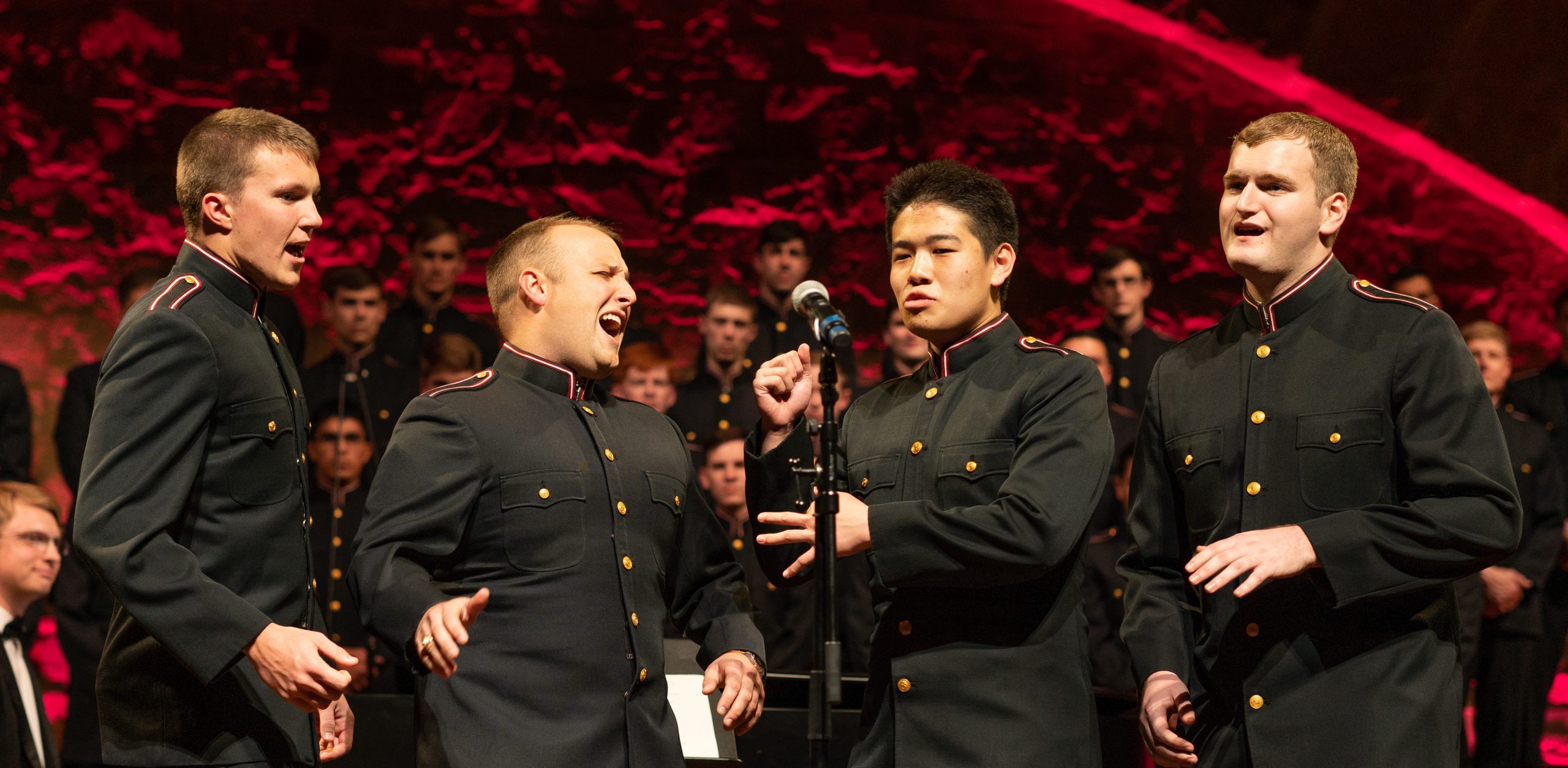 The Quad is a barbershop quartet comprised of membership within the Singing Cadets. In addition to performing in Singing Cadet concerts this year around Texas and the United States, The Quad will be competing in the Barbershop Harmony Society's International Collegiate Barbershop Quartet Contest this summer in Los Angeles, California.
More information about the contest can be found at https://www.barbershop.org/events/international-convention.
Current Quad members include Jakob Schwartzenberg '24 (Tenor), Braedon Lindsey '23 (Lead), Mason Gorman '22 (Bass), and Ryan Oktay '22 (Baritone).
Pictured are the 2019-2020 Quad members (left to right): Lucas Revering '22 (Tenor), Aaron Daniel '19 (Lead), Cameron Ho '23 (Bass), Ryan Oktay '22 (Baritone)