---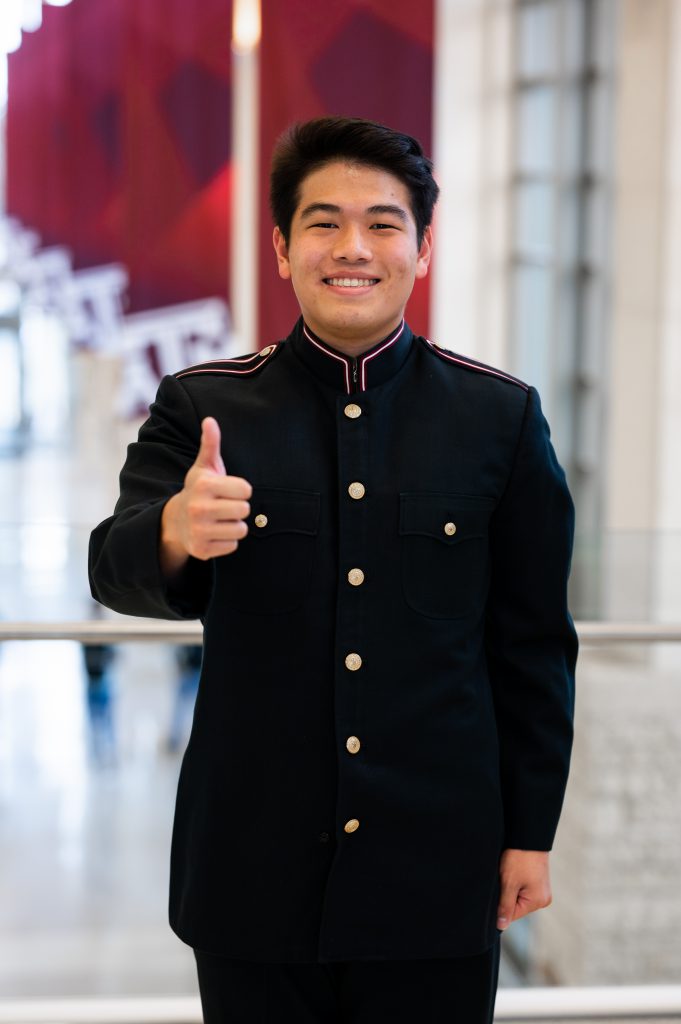 Name: Cameron Ho
Hometown: Mckinney, TX
Class Year: 2023
Major: Geographical Information Sciences & Technologies
Favorite Food: Xiao Long Bao – Xiao Long Bao is a round and plump soup dumpling, usually steamed in a bamboo basket with a bottom layering of lettuce or cabbage in order to prevent the dumpling from sticking. Normally served in Chinese dim sum, the dumpling itself is a relatively small ball of juicy meat cooked in flavorful soup, fully encased in a thin sheet of dough. Xiao Long Bao is generally served in sevens, and I would definitely recommend it to everyone.
Favorite Aggie Tradition: Bonfire Remembrance
Interesting Fact: I am level 42 in Pokémon Go—Let's be friends on Pokémon GO! My Trainer Code is 9593 9863 3203!
---